UNDERSTANDING THE KENYA SIGN LANGUAGE AS A MOTHER TONGUE: THE CASE OF THE DEAF IN UASIN GISHU
Enoch Harun Opuka

Africa International University

Catherine Ndungo

Africa International University

Mary Runo

Africa International University
Keywords:
Kenya Sign Language, Deaf Culture, mother tongue, translation, education
Abstract
This paper argues that to the deaf, the Kenya Sign Language (KSL) is the first language (L1) or mother tongue. It also argues that KSL interferes with subsequent languages which the hearing-impaired learn. The paper is based on a study that was conducted in Uasin Gishu County and which looked at spaces available for the deaf to access mainstream development. One of the objectives was to examine the ability of the translators to faithfully translate from KSL to other languages. The paper therefore argues that, just as in other languages, those who are translators of KSL should be aware of the culture of the deaf to be able to effectively translate to the deaf. The study found that there was only one school that caters for the deaf at primary school level. This school now accommodates 80 deaf students. The deaf in Uasin Gishu have therefore limited space for mastering KSL. This therefore impinges on their ability to articulate well their 'mother' tongue. The study also found that children born into homes with hearing parents have problems with signage and more so with KSL. Uasin Gishu County has no interpreters in place to help in translation of KSL. The paper will conclude that translation to a deaf person does not just include the translation or the ability to sign, but that KSL grammar structure is different from Swahili or English, and there are elements other than the signs themselves that are required for accurate sign language interpreting. This includes an understanding of the Deaf Culture and the use of facial expressions. Deaf and hard-of-hearing people deserve to have interpreters who know what they are doing and who do it well. A qualified interpreter is one who can, both receptively and expressively, interpret accurately, effectively, and impartially, using any necessary specialized vocabulary. In addition the interpreter must have knowledge of the Deaf Culture.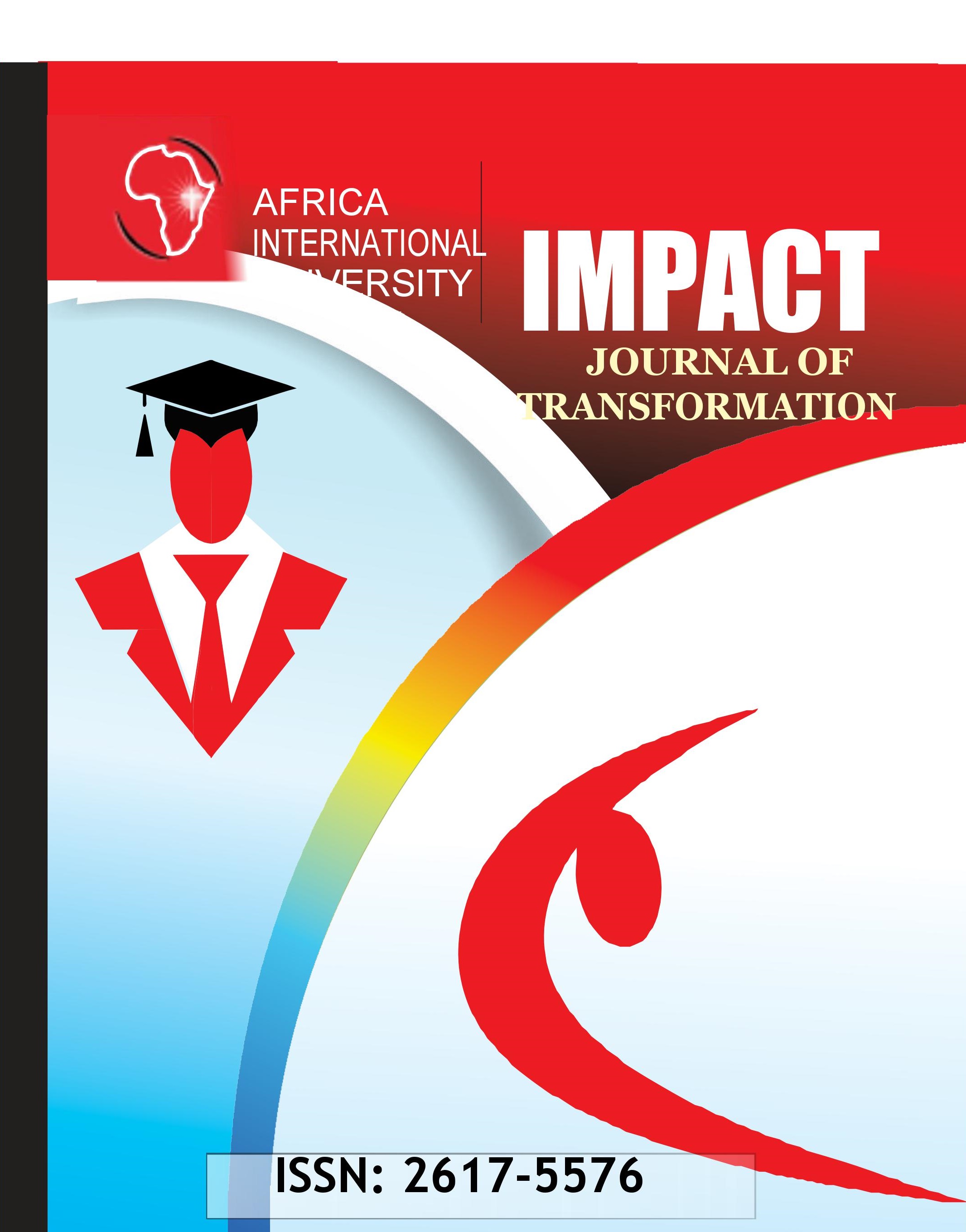 How to Cite
Opuka, E., Ndungo, C., & Runo, M. (2019). UNDERSTANDING THE KENYA SIGN LANGUAGE AS A MOTHER TONGUE: THE CASE OF THE DEAF IN UASIN GISHU. Impact: Journal of Transformation, 2(1), 83-103. Retrieved from https://journals.aiu.ac.ke/index.php/impact/article/view/38
Copyright (c) 2019 Enoch Harun Opuka, Catherine Ndungo, Mary Runo
This work is licensed under a Creative Commons Attribution 4.0 International License.