The Perceptions of Childlessness in Women among the Kipsigis Community in FortTernan Region, Kericho County
Keywords:
Barrenness, involuntary childlessness, infertility, Christians, Kipsigis
Abstract
In the recent past, couples dealing with childlessness and willing to discuss their predicaments has seen an increasing number. This is observed among the Kipsigis in Fort-Ternan; Kipkelion District, Kericho County. It is worrying to note an identifiable number of couples suffering from childlessness. Thus, the need to understand why childbearing is important in the Kipsigis community and its implications for churches. The study sought to answer the research questions: How does Kipsigis society perceive childlessness? A qualitative study using an open-ended interview and focus group discussion are employed in gathering information for this study. Heibert's critical contextualization theory is adopted in scrutinizing the Kipsigis perceptions. The narratives' analysis revealed five influencing factors: social, cultural, family, religious and economic factors as significant influencers of the Kipsigis perceptions. The results suggested that child-bearing is a celebrated and respected act in human life and thus children are perceived as an inevitable part of life. Child-bearing is a social and religious duty which is central to marriage. There was however, a repeated emphasis by the informants on the role of women in marriage which is central to their lives. Childbearing is believed to be the primary role of a woman thus childless women are expelled from their matrimonial home for failing to contribute to the family. It is recommended for the Kipsigis Christians to understand the implications of childlessness in the Bible and to acknowledge an alternative view in light of God's perspective and mission in the world and to offer biblical and cultural guidance for the Kipsigis churches and the Kipsigis society.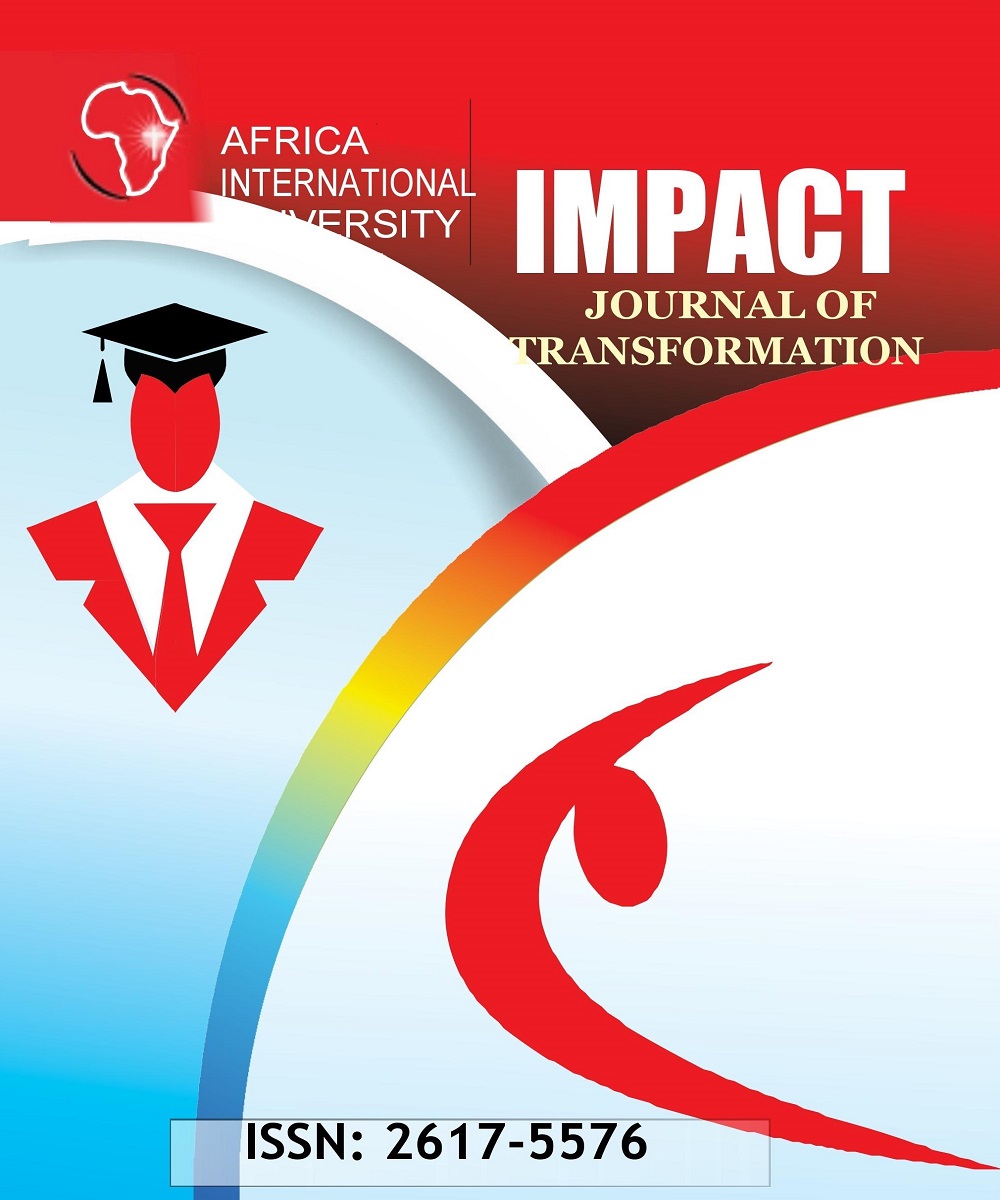 Downloads
How to Cite
Kitur, C. C. (2018). The Perceptions of Childlessness in Women among the Kipsigis Community in FortTernan Region, Kericho County. Impact: Journal of Transformation, 1(1), 122-142. Retrieved from https://journals.aiu.ac.ke/index.php/impact/article/view/16