RE-EXAMINING THE SUMMARY STATEMENTS IN ACTS: A BIBLICAL RESPONSE TO THE ENIGMA OF NEGATIVE ETHNICITY IN KENYA
TOWARDS RESPONSIBLE CITIZENSHIP-SDG 4
Benea A Amakhungu

Africa International University
Keywords:
summary statements, ideal community, negative ethnicity, Eden space
Abstract
The persistent ethnocentrism in Kenya and especially the ineptitude of the church in dealing with this vice in the Christian guild is the motivation behind this paper. Significant passages in Acts 2:42-47; 4:32-35; and 5:12-16 that portray God's ideal community and the requisites for such a community will be examined in the quest for contributing principles and values that will shape the urgently needed responsible citizenry to replace the tainted image of our populace. Technically referred to as summary statements, these passages have always been viewed as dividing and connecting the narrative of Acts. However, this paper proposes a possible function and purpose of the summary statements. I will argue for the significance of these summary statements as markers of the presence of the restored kingdom of God: the ideal community. We will commence this investigation by first providing a definition of our terms, a survey of the state of the matter in Kenya; second, we will examine God's creation as presented in Genesis 1-3; and conclude by doing an exegesis of the aforementioned passages informed by the functional and canonical view of the Bible. We will require a blending of the functional and canonical approaches in reading these texts. This eclectic approach to reading Scripture will aid in providing tested biblical principles and values needed to remedy our persistent socio-political and religious challenges in Kenya, ultimately providing for a peaceful environment inhabited by responsible citizens that are a necessary asset in achieving Sustainable Development Goals.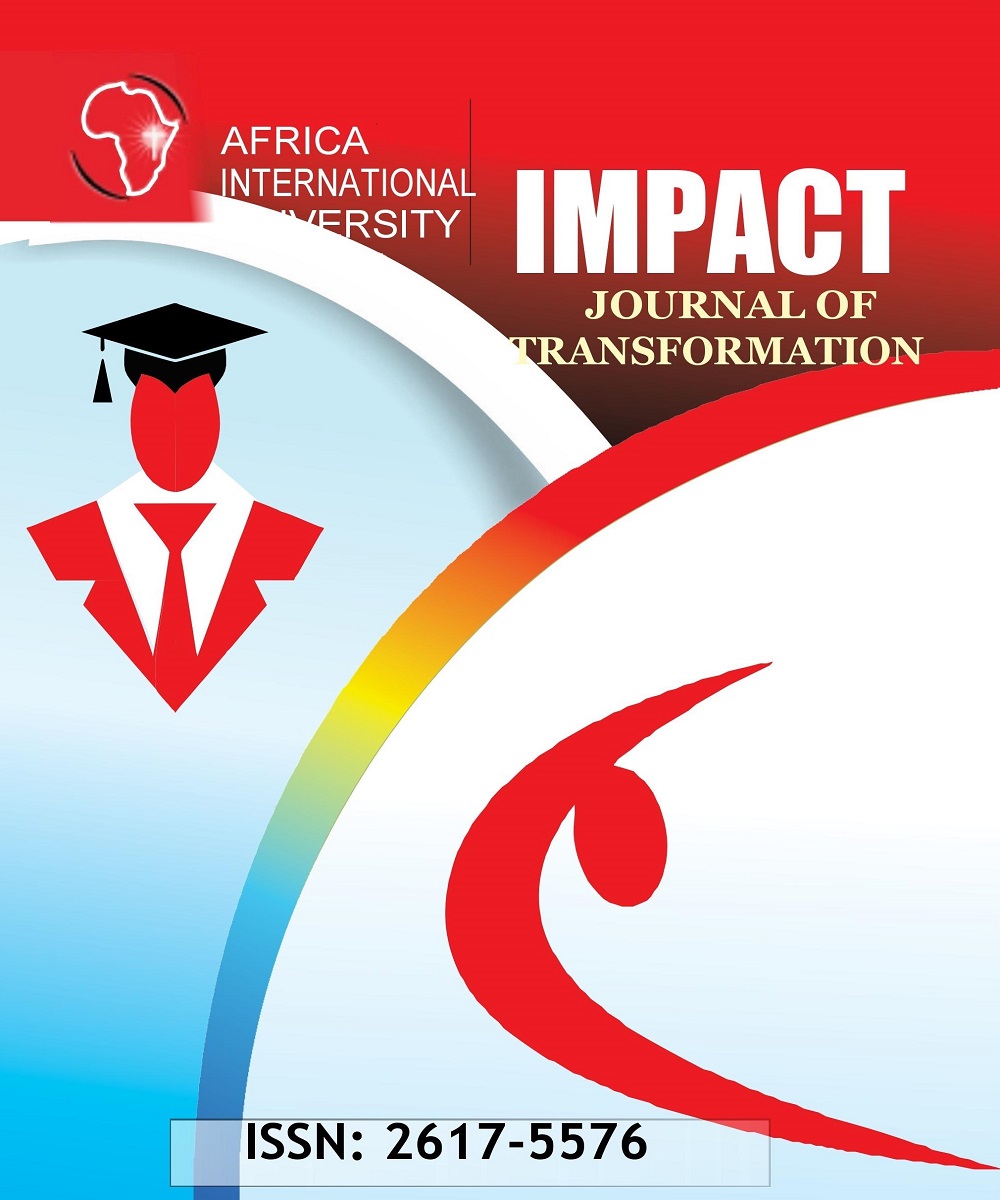 How to Cite
Amakhungu, B. (2018). RE-EXAMINING THE SUMMARY STATEMENTS IN ACTS: A BIBLICAL RESPONSE TO THE ENIGMA OF NEGATIVE ETHNICITY IN KENYA. Impact: Journal of Transformation, 2(1), 143-158. Retrieved from https://journals.aiu.ac.ke/index.php/impact/article/view/17
Copyright (c) 2018 Benea A Amakhungu
This work is licensed under a Creative Commons Attribution 4.0 International License.