LEADERSHIP, COMMUNITY, CHARISMA, AND CULTURE REDEFINED: ACTS 5:1–11; 8:14–24; 15:7–11
A BIBLICAL THEOLOGY IN RESPONSE TO THE NEED OF CHRISTIAN LEADERSHIP AND AFRICAN SPIRITUALITY
Benea Alukwe Amakhungu

Africa International University
Abstract
Resilient leadership and ethics are crucial to the success and stability of governments, corporate bodies, and institutions. Often, it seems, the need to keep an institution afloat takes priority, and leaders learn to ignore the qualms of their conscience when ethics threaten to block their ascent up the ladder. The Kenyan Vision 2030, which was built on three pillars; political, economic and social, appeals for a candid conversation on strong leadership and values, if only we provide the necessary foundations for achieving it. This paper seeks to examine the narratives of Ananias and Sapphira, Simon the Magician and the Jerusalem Council with the goal of providing both a model for leadership and a biblical theological perspective. This model could be adopted in engaging community life, charisma and culture in relation to the present working of God through his Spirit in the Global South, especially in Kenya. I will endeavor to demonstrate through a narrative study that the verbal repetitions of the words "heart," "Holy Spirit," "God" and "test/tempt" thematically link these narratives together. The repeated vocabulary hence suggests that the actions of Ananias and Sapphira, and Simon the Magician's request (seeking to abuse the gift of the Spirit) are to be read in concert with the seemingly antithetical narrative of the Jerusalem Council. Therefore, reading the demands of the circumcision group at Jerusalem as an abuse of Israel's culture as God's people. The findings of the narrative study will be applied to the Kenyan context in an effort to remedy the prevalent abuses in our community, culture, and spirituality.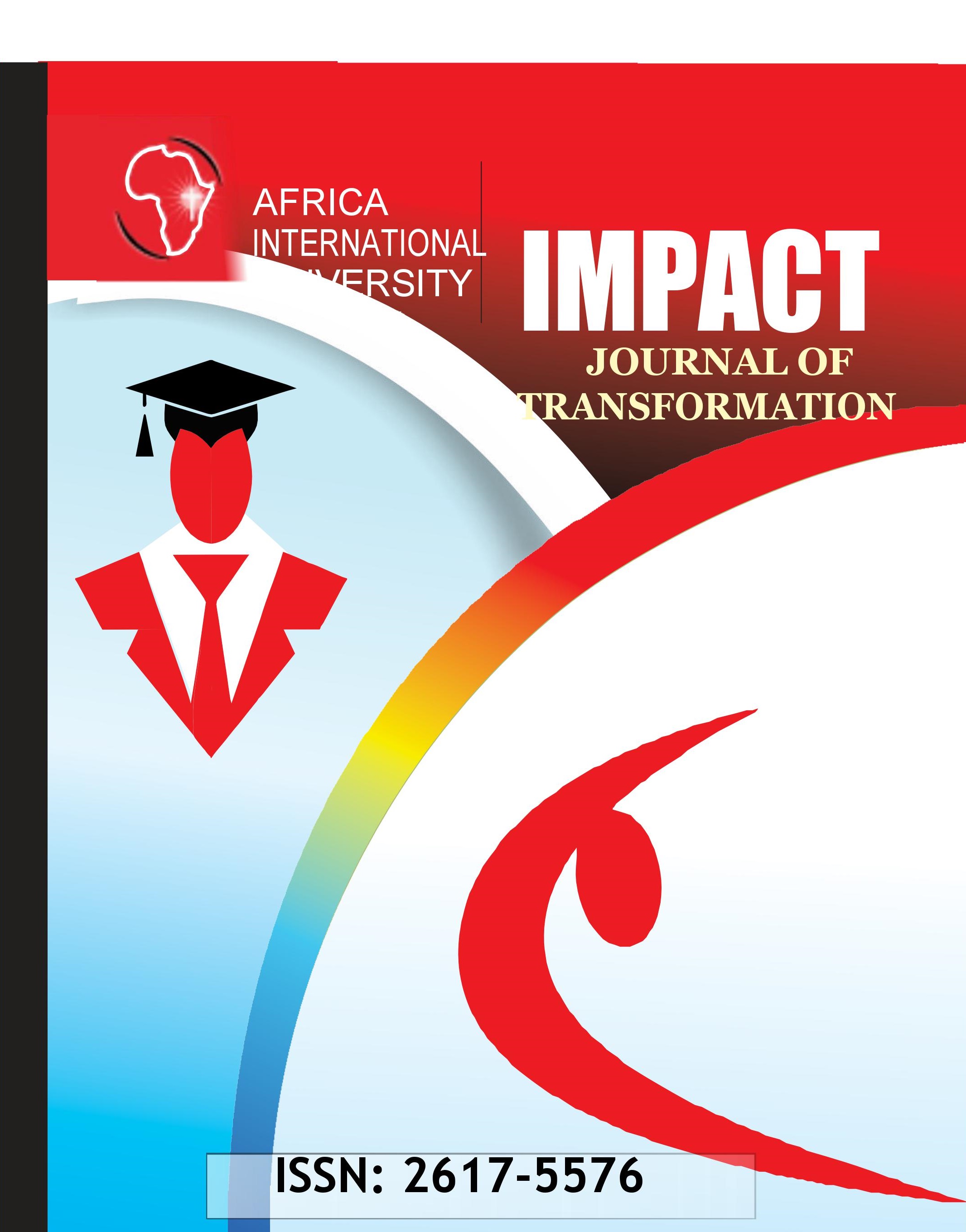 How to Cite
Amakhungu, B. (2019). LEADERSHIP, COMMUNITY, CHARISMA, AND CULTURE REDEFINED: ACTS 5:1–11; 8:14–24; 15:7–11. Impact: Journal of Transformation, 2(1), 1-18. Retrieved from https://journals.aiu.ac.ke/index.php/impact/article/view/33
Copyright (c) 2019 Benea Alukwe Amakhungu
This work is licensed under a Creative Commons Attribution 4.0 International License.