PREVALENCE AND INCLUSION OF CHILDREN LIVING WITH NEURODEVELOPMENTAL DISORDERS IN KENYA
Phidel A. Baraza

Africa International University
Keywords:
Prevalence, inclusion, neurodevelopmental disorders, disability
Abstract
Neurodevelopmental disorders are on the rise globally, especially in South Asia and sub-Saharan Africa. These disorders arise from impairments in the developing brain and/or the central nervous system and they affect the child's behavior and ability to learn. Examples of neurodevelopmental disorders include, but are not limited to, intellectual disability, autism, cerebral palsy, dyslexia, attention deficit hyperactivity disorder (ADHD), and learning deficits. Research shows that in 2016, 2.06% of the Kenyan population was affected by neurodevelopmental disorders. But unlike many developmental disorders, few people know about neurodevelopmental disorders in Kenya. Most of these disorders are still seen through the lens of misinformation countrywide. Consequently, neurodevelopmental disorders are largely ignored, and affected children continue to experience insolence, bias, and marginalization in the education sectors. However, it is good to know that all children have unique strengths, talents, and interests. For some children, learning and developmental needs require special responses from the educational community and society at large. The researcher carried out a qualitative study using purposive sampling in Christ Is The Answer Ministries (CITAM) Kenya. The study involved semi-structured in-depth interviews and focus group interviews. Data was analyzed using Nvivo11 which revealed that 5-10% of the children in Sunday school lived with neurodevelopmental disorders.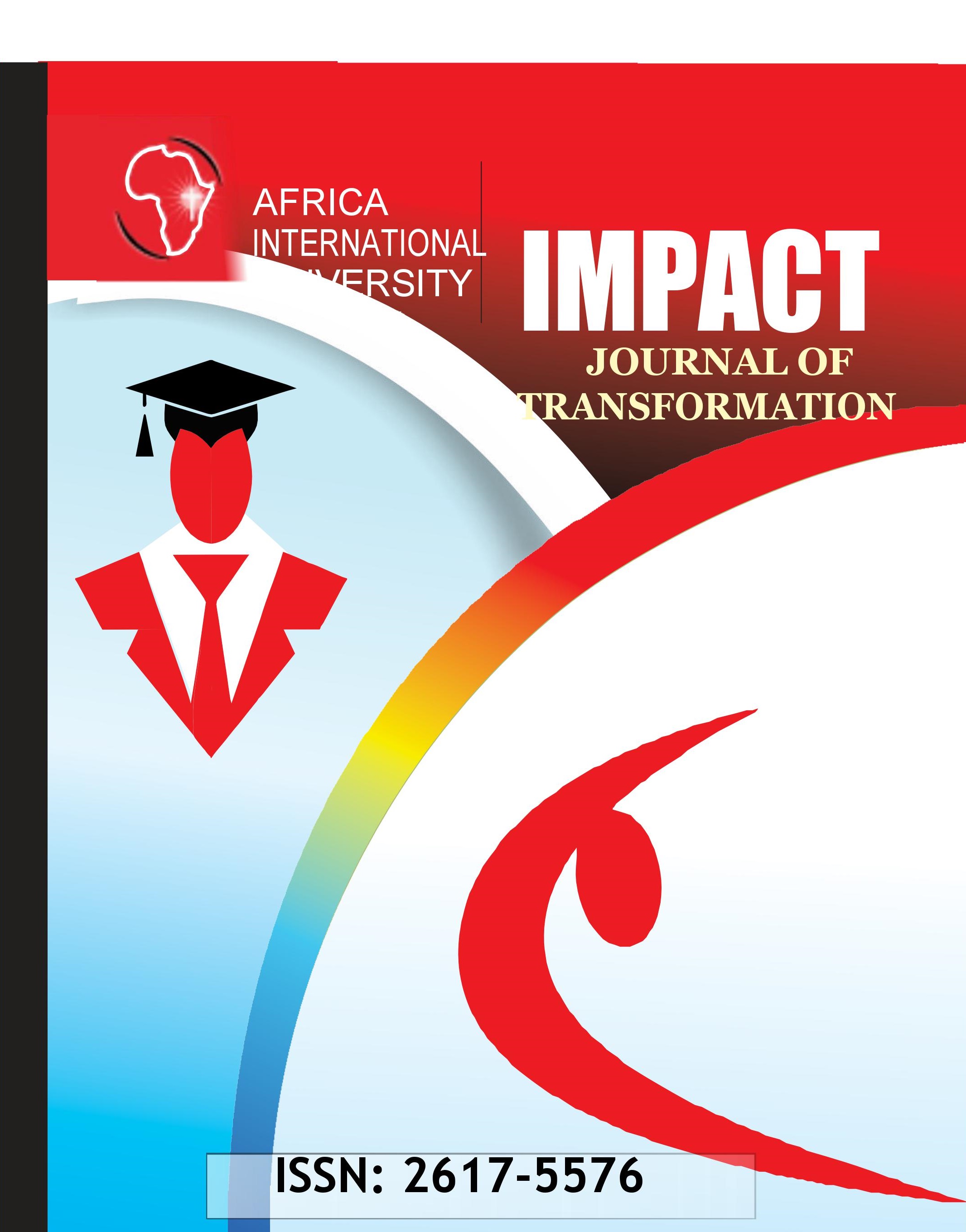 How to Cite
Baraza, P. (2019). PREVALENCE AND INCLUSION OF CHILDREN LIVING WITH NEURODEVELOPMENTAL DISORDERS IN KENYA. Impact: Journal of Transformation, 2(1), 35-47. Retrieved from https://journals.aiu.ac.ke/index.php/impact/article/view/35
Copyright (c) 2019 Phidel A. Baraza
This work is licensed under a Creative Commons Attribution 4.0 International License.