TOWARDS A RESPONSIVE ETHICAL LEADERSHIP BUILDING THE FOUNDATION FOR THE REALIZATION OF VISION 2030
Linda Ochola-Adolwa

Africa International University
Keywords:
Ethical leadership, African Culture, the Kenya Constitution
Abstract
In 2010, a new constitution was promulgated by the Republic of Kenya. This paper analyses the opportunity created by the provision for the vetting of public and state officers and considers the challenges in implementing the quest for ethical leadership. In particular, the paper explores the political context for the selection of public officers in Kenya. It explores one case in 2018 in which African culture has served as a framework for challenging unethical leadership in the Republic of Kenya. This paper examines the reasons why the Church has not been able to boldly challenge unethical leadership and the ways in which it grapples with being co-opted by the state. The paper considers the social origins of the early Christians as a basis for the Church to evaluate her position over against unethical leaders.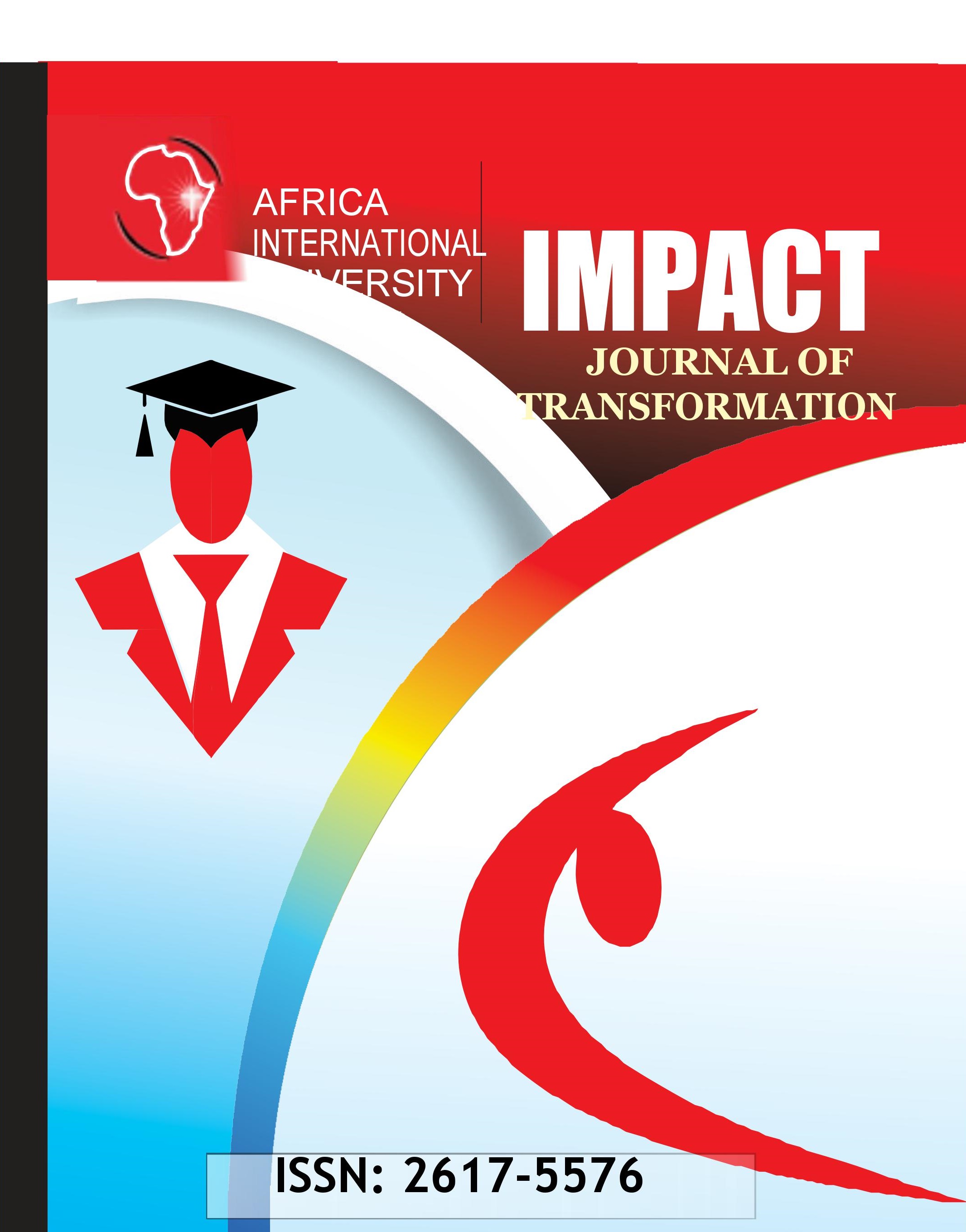 How to Cite
Ochola-Adolwa, L. (2019). TOWARDS A RESPONSIVE ETHICAL LEADERSHIP BUILDING THE FOUNDATION FOR THE REALIZATION OF VISION 2030. Impact: Journal of Transformation, 2(1), 70-82. Retrieved from https://journals.aiu.ac.ke/index.php/impact/article/view/37
Copyright (c) 2019 Linda Ochola-Adolwa
This work is licensed under a Creative Commons Attribution 4.0 International License.