TAQWA AND ETHICS
THE CORRELATION BETWEEN FEMALE GENITAL MUTILATION (FGM) AND TAQWA AMONG THE ORMA MUSLIM WOMEN IN TANARIVER COUNTY
Pauline Wangaria Mukuria

Africa International University
Keywords:
Taqwa, FGM, Orma, Sunna, Religion
Abstract
This study involved an investigation into the effects of Female Genital Mutilation (FGM) among the Orma Muslim Women in Tana River County, Kenya. The author examined the interplay between FGM and taqwa, and whether it plays a role in the interpretation of taqwa. The study indicated that the majority of the Orma Muslim women believed that FGM helps in inculcating taqwa. They pointed to culture and religion as the two foremost leading advocates of the practice. The study adopted a qualitative method and was guided by phenomenological research design in collecting data. Structured interview questions, focus groups, and participant observations were the three essential tools that were used in collecting data. The interview questions were translated into the language of the informants and then administered directly to the sampled respondents through the help of a research assistant. The research population was composed of the Orma Muslim women aged 12-45 years of age. A sample was drawn from Orma Muslim women in Garsen constituency. The resultant data was analysed through Thematic Coding Analysis (TCA). Findings indicated that although highlighted as one way in which taqwa is achieved, the practice is unethical. Yet, the efforts to decimate FGM among the Orma Muslim women have yielded insignificant results. The study observed that there is a need to have a stepped-up action on the importance of stopping FGM. The action calls for a joint effort by all the stakeholders consisting of the Orma community, the government, and Orma Muslim women themselves to arise and speak against the practice. This study recommends that additional exertions need to be utilized so as to eradicate the practice among those who are exposed to it. Creating awareness on the integral dimension in the inclusivity of Orma girls in education, discouraging early marriages, and raising awareness on the health factors that arise from FGM is also crucial. These recommendations call for serious deliberation in curbing FGM among the Orma Muslim women.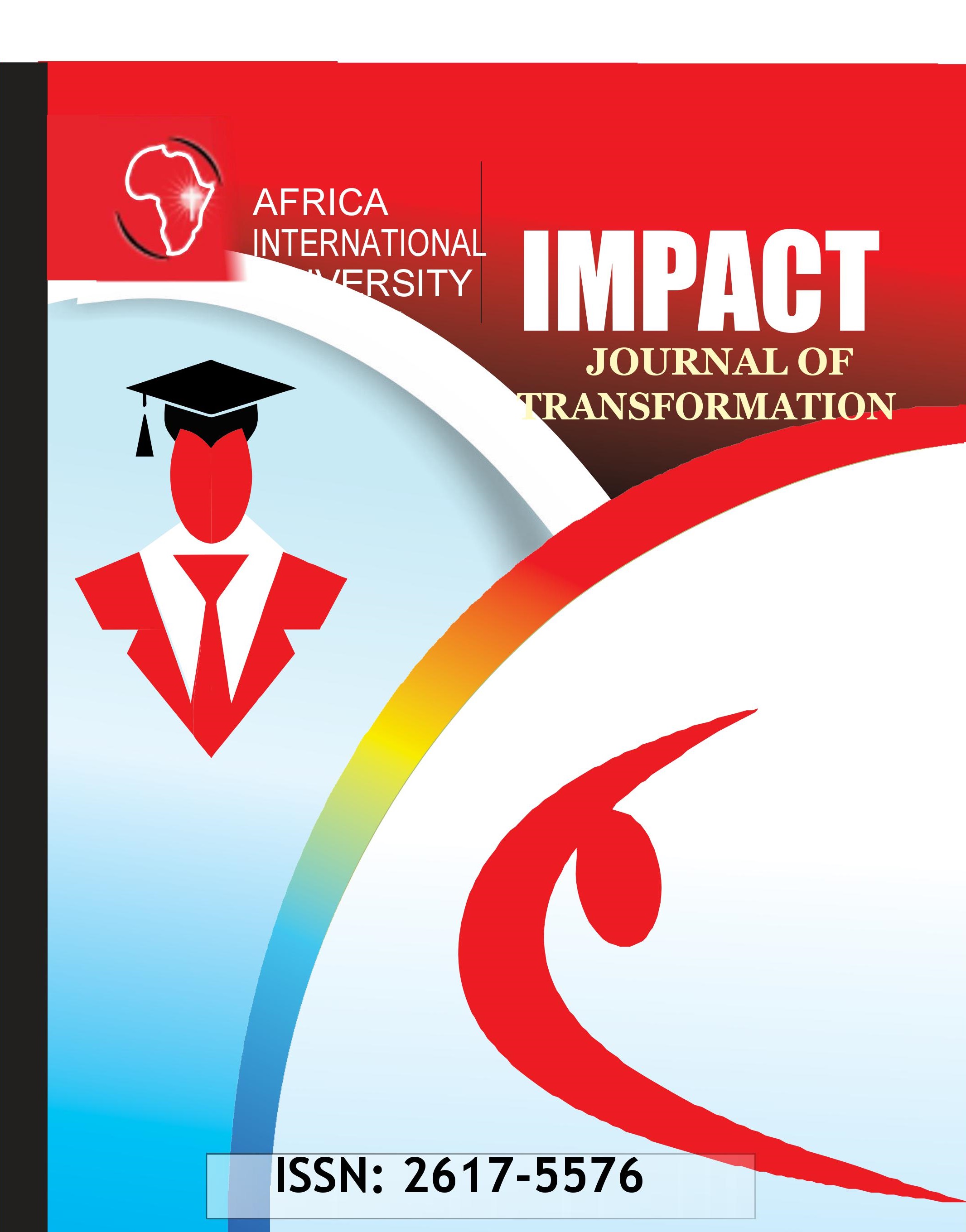 How to Cite
Mukuria, P. (2020). TAQWA AND ETHICS. Impact: Journal of Transformation, 3(1), 36-44. Retrieved from https://journals.aiu.ac.ke/index.php/impact/article/view/47
Copyright (c) 2020 Pauline Wangaria Mukuria
This work is licensed under a Creative Commons Attribution 4.0 International License.