DEMONSTRATION FOR CHRISTIAN LEADERSHIP
Keywords:
Sustainable development, Demonstration, Christian Leadership
Abstract
Sustainable development is an urgent global concept that requires governments to lead well the distribution of natural resources in order to secure current and future generations. After fifty years, the resulting mixed fortunes show that Christians in the leadership of development work should demonstrate the impact of Biblical theology as the necessary philosophical foundation for truly holistic sustainable development. This paper is based on some of the reflections of the findings of a qualitative study "Missional Motivation for Sustainable Development" that interviewed 33 respondents from five organisations, based in Kenya, that had received local or international awards for exemplary service in ten or more years of operation. These are the African Inland Church Cheptebo Rural Development Center, outstanding in their transformation of the Keiyo valley into a landmark agricultural training and demonstration center; Tenwek Community Health and Development that hosts one of the best mission hospitals in East Africa in addition to promoting thousands of women's Bible and care groups in Bomet, Nakuru, Baringo and Narok; St. Martin Catholic Social Apostolate made famous for their compassion to the most vulnerable and their mobilisation of over a thousand community volunteers in Laikipia, Nyandarua and Baringo counties; Utooni Development Organisation that decreased abject poverty in Makueni, Kitui and Machakos by building thousands of sand dams; and Kijabe Environment Volunteers that has worked through research and environmental conservation to protect water towers in Kiambu and Muranga. Biblical examples that support this model of Christian leadership include the directive of creation care in Genesis; Jesus' demonstration of the suffering servant in Isaiah 61; and Paul's example and writings in the New Testament. These communities of practice provide demonstration sites where Christian leaders provide consistent mentorship, evangelism and discipleship, as well as teaching and demonstration of concepts that beneficiaries feel welcome to experiment on for contextual solutions.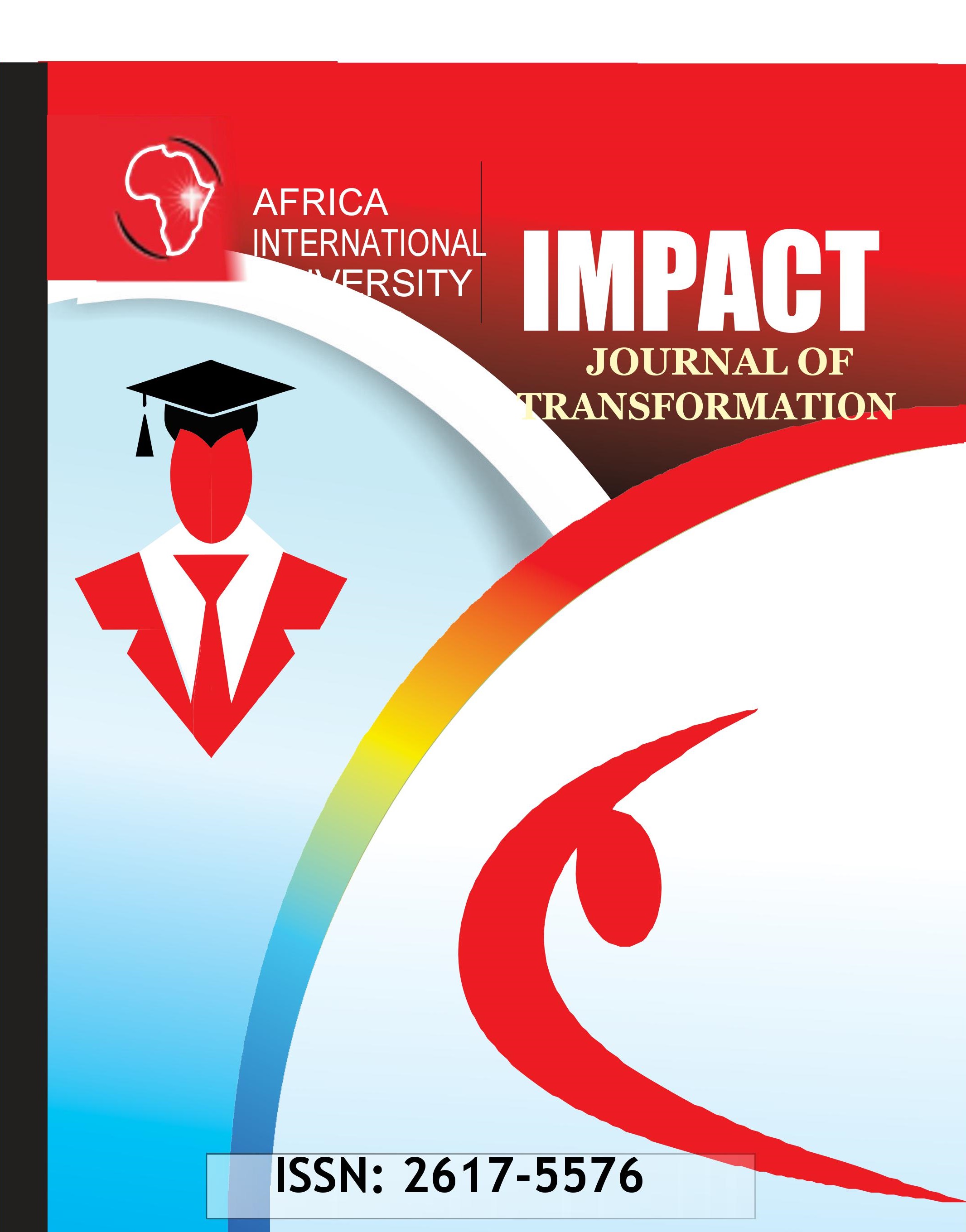 Downloads
How to Cite
Kamau, W. D. (2020). DEMONSTRATION FOR CHRISTIAN LEADERSHIP. Impact: Journal of Transformation, 3(1), 106-118. Retrieved from https://journals.aiu.ac.ke/index.php/impact/article/view/58